PROBLEM
If you have a decent Logitech keyboard/mouse, chances are you might also have a Logitech Unifying Receiver, which is a small USB dongle that allows multiple Logitech devices to be connected to a single computer. This is useful if your institution disables the Bluetooth connectivity on the institution-managed Chromebook. However, if your institution also prevents you from installing Logitech Unifying for Chrome extension, how can you still get this to work on your Chromebook without thinking about quitting your job?
SOLUTION
The trick here is to use your Mac/Windows computer to get the devices added to the Logitech Unifying Receiver first before transferring the USB receiver to your Chromebook.
Attach the Logitech Unifying Receiver to your Mac/Windows computer. If your modern computer only has USB-C ports, use a "USB-C to USB" adapter.
Install Logitech Options.
From Logitech Options, add the keyboard/mouse as Unifying devices by clicking on the ADD UNIFYING DEVICE button.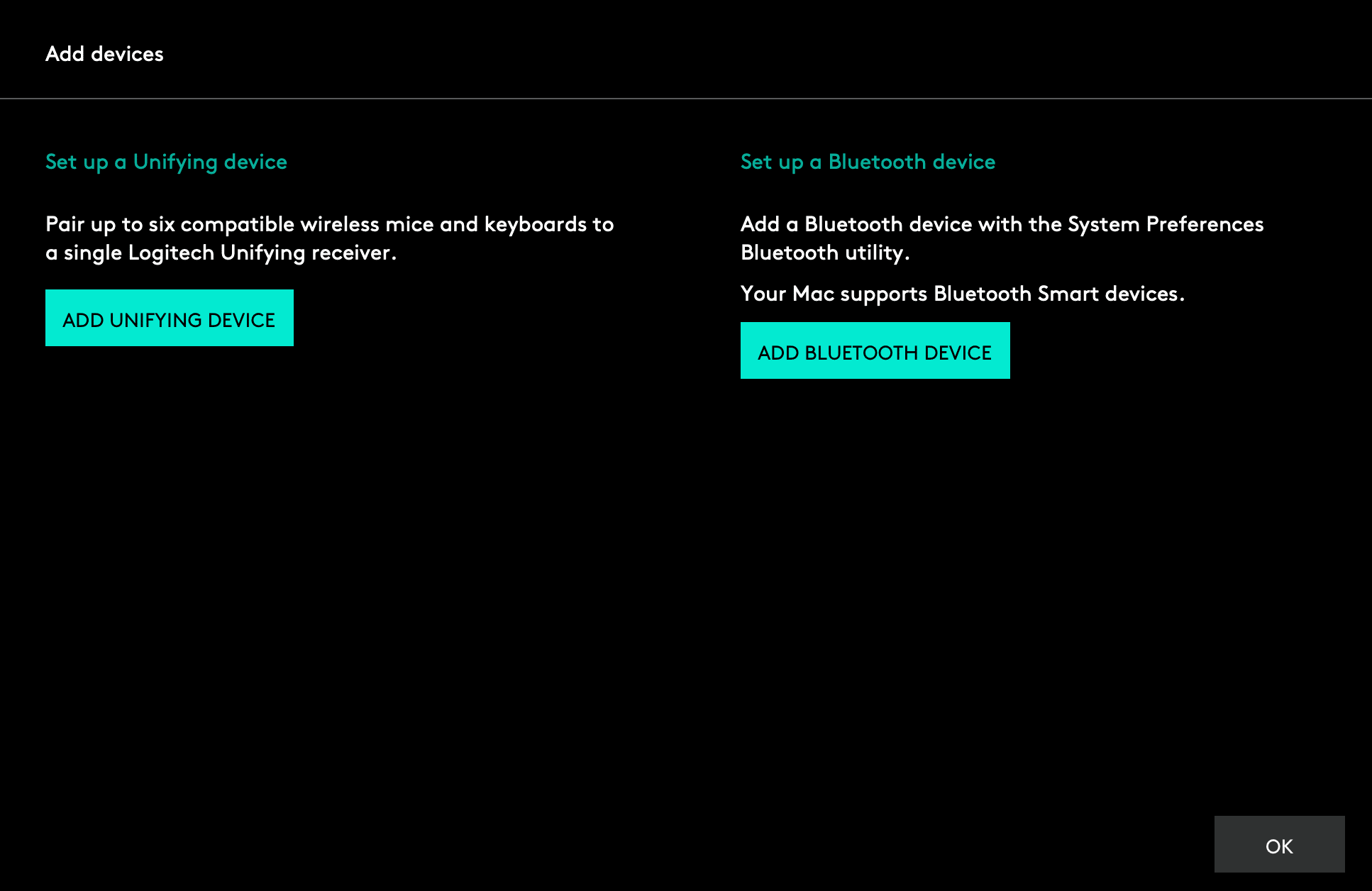 Once added, attach the USB receiver to your Chromebook.
Note: If your keyboard/mouse has the multi-device switch, you can use the same set of devices on both Mac/Windows computer and Chromebook. In this case, you may configure Switch #1 using Bluetooth (for Mac/Windows computer) and Switch #2 using Logitech Unifying Receiver (for Chromebook).